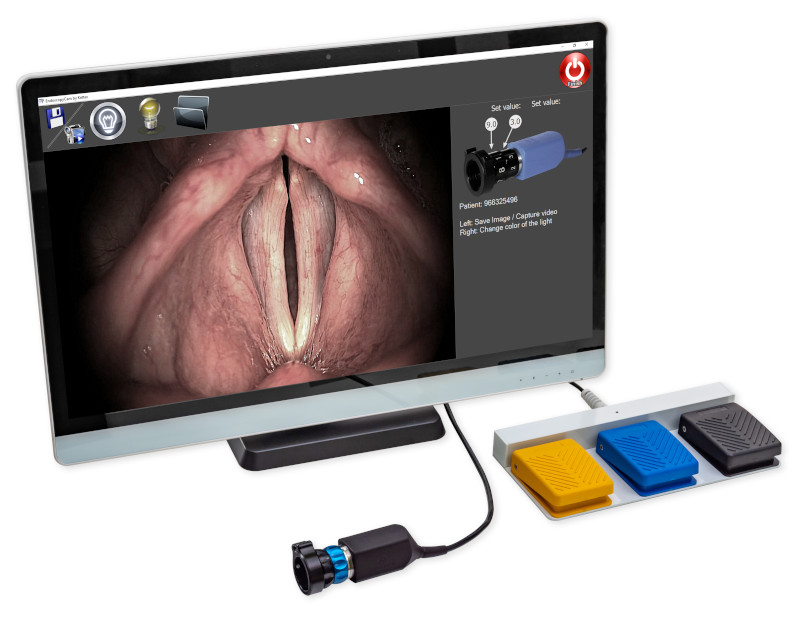 Computer + Screen
Recommended
Medical Grade AIO PC with IPS(or VA) touchscreen 24″ for example WinComm WMP-24K with Core i9 9900T processor and NMVe Disc
Standard
Medical Grade AIO PC with IPS(or VA) touchscreen 24″ for example WinComm WMP-24K with Core i7 9700TE processor and SSD Disc
Minimal
Medical Grade AIO PC with IPS(or VA) touchscreen 24″ for example WinComm WMP-24K with Core i7 9500TE processor and HDD Disc
Minimal configuration will not be able to run HDR well, but the rest of the features will be ok.
Optical Coupler
There are many options but we recommend Schindler UHD Zoom coupler or MGB Parfocal Zoom coupler.
Endoscopes
Any rigid scope from Storz, Wolf, Olympus, Stryker work perfectly, you cannot do a mistake. Speaking about flexible scopes we can recommend Olympus, Pentax, Machida, Storz as well.
Light Sources
Any LED from big brands like Storz, Wolf, Olympus, Stryker, Pentax even the portable one will work well. I suggest to use as bright as possible. More light means better image, always.